Za Za Zoom: Wine Tasting in the Covid Age
4 February 2021
Za Za Zoom……Wine in the Covid Age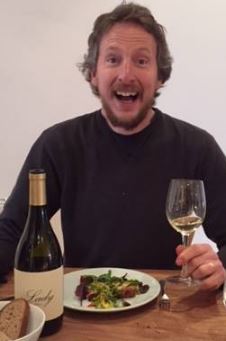 What a difference a year makes. This time last year we as an independent wine merchant had a programme of tastings booked in for the year, mostly for 30 folk in a room with a theme or guest-hosted by a visiting winemaker, and our 2 beloved portfolio tastings in May & November that would bring together 200 people, 100 wines and 20 producers and not a lot of spitting out, and not much elbow room either.
We were also looking forward to continuing to serve our loyal restaurant and pub customers who make up around 75% of our business.
We all know what happened next! On our side, we were very fortunate to have a functioning (most of the time) retail website so when the trade orders stopped overnight, the website shop quite literally exploded, no doubt helped by empty shelves in the supermarkets, and the major nationals like the Wine Society & Majestic temporarily closing their doors.
There were several messages along the lines of " love to support our local indies, even more so in times of emergency". We went from doing 20 local deliveries a day to 80, plus a load more going out nationally via the courier. We even had to suspend the site for a few hours to cope.
Indeed, it was halcyon days for the delivery (wo)man; lots to do, no traffic so you were always first at the lights, everyone was in, and everyone was absolutely delighted to see you. I had people clapping the van in the street as I delivered (ok that was only the once). It was even sunny for about 2 months.
So we were trading almost normally but how to reach and interact with the lovely customers without being able to look them in the eye and pour wine literally down their throats?
We kicked off doing Facebook live events, which involved going live on video at 7pm on a Friday with 3 bottles of wine and some snacks, the line-up advertised as a pack in advance. Folk could watch and taste along live, or catch up whenever convenient as the video posted as a recording automatically. They proved very popular as anything would to people stuck at home desperate for a communal experience! For what is essentially a broadcast, they're a bit weird to host, shouting at a laptop in your front room, trying to keep the kids off the WIFI and the cat off the keyboard, and not getting any immediate feedback to your glorious bon mots and dazzling facts, other than perhaps your partner on the sofa tutting and rolling their eyes.
Then we (and the rest of the world) discovered video conferencing! What joy! You could actually talk to people, discuss things and you didn't technically even need to wear trousers. We're now doing one a week, and by the genius of the internet, we can have winemakers from all over the world logging in from their barrel rooms to chat proudly about their grapey children. We've had lots of South Africans on (no real time difference so convenient, and due to covid-restricted wine sales in SA, plenty of time and motivation to get out there), Uruguay, Argentina, Chile, Rioja & Alicante in Spain, and also Portugal, all with zero air miles involved.
We've also done lots for the corporate market & for groups of friends looking for a different kind of "night out" together. In the 10 days before Christmas, we did about 24! That's a lot of open bottles of wine lying round the house, total nightmare…..
The best thing is that you taste the wines, finish your chat, say goodbye… and you're already home! No clearing up and trolleying the leftovers back to the van in the cold rain and then driving back. There are upsides! Funnily, we could have been doing these things all along before the virus happened.
So we have adapted & diversified, as many businesses have had to do, and hopefully will make it through with a bit of luck, and look forward to getting the restaurants back too.
If I can leave you with a thought, with Covid 19 affecting people's senses of smell & taste (according to some reports, up to 50% of those catching it are reporting partial or total loss, or change, with some losing them 100% and for months), please slow down, appreciate the flavours and aromas of your food and drink and how these enrich our lives and don't take them for granted, they're truly magical and life would be two-dimensional without them.