Ah…Shocking Sauvignon Shortage! 
28 May 2021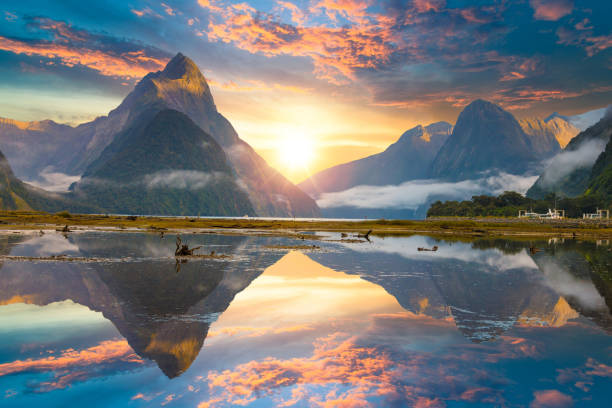 Ah…Shocking Sauvignon Shortage!
…..as Sean Connery almost definitely never said, (but it does sound better in his accent). It may indeed come as a bit of a shock to fans of this green & grassy elixir to hear that New Zealand's 2021 harvest will be a particularly small one. As a result of a cool Spring combined with late frosts, some vineyards are reporting as much as a 35% reduction in volume. Eek! On top of that 2020 was a small one too, and then a surge in global demand over the past year has further eaten away at any extra stock reserves.
Although just shy of 70% of its vineyards are planted with Sauvignon Blanc, 90% of wine exported is Sauvignon (interestingly, it exports 90% of its total production! It's like us and our langoustines. We send all the good stuff abroad!). This means that one of Britain's favourite tipples will become a relatively rarity on our shelves, and almost certainly be more expensive (NZ already has the highest average bottle price of any country in the UK).
The phenomenon of this peculiar style of Sauvignon from New Zealand began as far back as early 70s. Montana (now called Brancott Estate) planted the first vines the Marlborough region (north east bit of the south island) in 1973 and the first bottles rolled off the bottling lines in 1979. It wasn't until a certain Cloudy Bay was founded in 1985 that the wines begun to be noticed on the international stage and soon became hailed as "the world's best Sauvignon" by wine writers such as opera-loving Oz Clarke (he used to come into branches of Oddbins back in the day and sing rather loudly to the staff, possibly after a wine tasting or 2).
What sets it apart from the rest? Essentially the cool night, warm days, long growing season and free-draining alluvial soils are perfect for viticulture. The style takes the subtle herbaceous, citric characters of the classic French versions, Sancerre & Pouilly Fume, and basically turns them up to 11. The nose is pungent, usually leaping out of the glass. In fact, I remember driving the Grog van through Edinburgh a few years ago and remarking to myself how full & fragrant with cut grass, elderflower and lime the summer air was, and then realizing I'd broken a bottle of £20 Kiwi Sauvignon in the back, no doubt a victim of a particularly chunky pothole. It had certainly absolutely filled the van with gorgeous wafts! It can also smell like ripe vine tomatoes, like walking into a greenhouse on a hot day, passion fruit, sweat, asparagus, blackcurrant leaf too though not often like cat's pee like its French cousins sometimes do (does anyone remember a wine called "Cats Pee on a Gooseberry Bush"? I think it existed but I may have dreamt it).
It has the same acidity (the thing that makes your mouth water uncontrollably) which is on the high side in this variety, so crisp and fresh it is. In fact, try it with Pork Belly and Black Pudding- one of the best pairing I've had. The acid cuts through the fat and leaves all that pure fruit flavour lingering- yum.
Generally it's not oaked so as not to mask the purity, but a couple of barrel fermented ones exist- we do one from Greystone which is just pitch perfect with grapefruit & cream flavours.
So what to do as supply dries up? Importantly…don't panic! We might not see shortages for a few months although as least 1 of our suppliers has started to put their Kiwi Savvy B on allocation. Winemakers in Chile and South Africa are already trying to match the flavour profile in their Sauvignons. The 2 measurable compounds that NZ SBs are very high in are needed …. 'Methoxypyazines' that give you the grassy green, leafy aromas and 'thiols' that do the passion fruit/ grapefruit/ sweaty bit. We'll no doubt see how they get on.
Anyway, it's perhaps a perfect opp- pour- tunity (a pun too far?) to try other New World examples (look at Elgin in South Africa, for example), go back to France and dig out a Touraine Sauvignon or Menetou-Salon (like Sancerre but slightly cheaper) or even try something different but fresh like Dry Furmint from Hungary, Vinho Verde from Portugal, Colombard from Gascony or Gruner Veltliner from Austria.
It might even be time for a "Riesling Revival", a grape which is perhaps the closest match in lip-smacking citric attack and racy acidity- we can but dream.
To finish and perhaps to scare you further, there are rumours that the New Zealand producers have colluded and are planning to "premium-ise" the NZ SB category, having surmised that as they sell out every year, why not sell it for the same as old world classics like Sancerre? We've heard that some propose putting their prices up 30% every year for the next 3. The days of sub-£10 bottles may well be numbered.
Enjoy it while you can find it and while you can afford it!!